We are identified as the eminent Control valve company among the miscellaneous industries incorporating Chemical Industries, Petrochemical Industries, Textile Industries, Pharmaceutical Industries, Mining Industries fertilizer Industries, Pulp & Paper Industries, Sugar mills, Power Plants, Waste water Treatment Plants etc within the country as well as internationally .
The major purpose of thiswebsite is to get you acquainted with our wide-ranging valves. For any further enquiries, kindly contact us.
Beena Engineering Works was coined in the year 1989 by Mr. Umesh Shah and Mr. Amrutlal Shah. The company is chiefly engaged in manufacturing Industrial Valves branded as "FLOWRISE®". We own two different well-equipped, latest technologies based manufacturing units, which facilitate the production of supreme quality and high functionality industrial valves like Open Body Pinch Valves, Control Valves, Chain Operated Pinch Valves, Gear Operated Pinch Valves, Pulp Valves, Submersible Check Valves, Cylindrical Check Valve and Global Style Silent Check Valves etc. Additionally, we manufacture Cock & Pipe Fittings and every type of machine components which incorporates Bushes implier, Shaftings and Pin etc.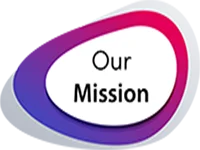 Our mission is to work in hand in hand with our clients, to create an experience that is an authentically distinctive expression of their individual taste and style.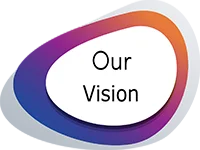 "We aim to accomplish strength and precision by manufacturing the most superior quality Valves at practical price rates along with enhancing the quality on incessant basis by making ground-breaking designs and manufacturing techniques."
Our products because of their high quality and performance have attracted several clienteles including Government and Semi-Government projects, State Electricity Boards, Oil Refineries, Chemical, Steel, Cement, paper & pulp, Petro-Chemicals & Fertilizer Plants and several other Industries.
Ours is an ISO 9001: 2008 Certified Company. Our customer satisfying strategy by putting a lot of emphasis on quality and the performance of our products have led our company to reach a very high reputed level. Our brand "FLOWRISE®" is considered as synonymous to the quality in the market.
We also give huge importance to R&D. We are into the improvement of Flow-Control Systems, Valves Automation & Industrial valves. We consider it as a very significant factor to enhance ourselves incessantly with innovative ideas and this is our code of belief that fuels our work ethic. We consider that quality is the most vital positive feature we must hold to prevail our client's satisfaction.